Quick Links
East Nepal (Province No : 01) - GATEWAY & HOME LAND OF MOUNT EVEREST
The Province has three-fold geographical division: Himalaya in the north, Hilly in the middle and Terai in the southern part covers an area of 25,905 kilometers, varying between as altitude of 58 meter Nepal lowest Point (Kechana Kawal, Jhapa) and 8848 meter World highest point (Mt. Everest, Solukhumbu).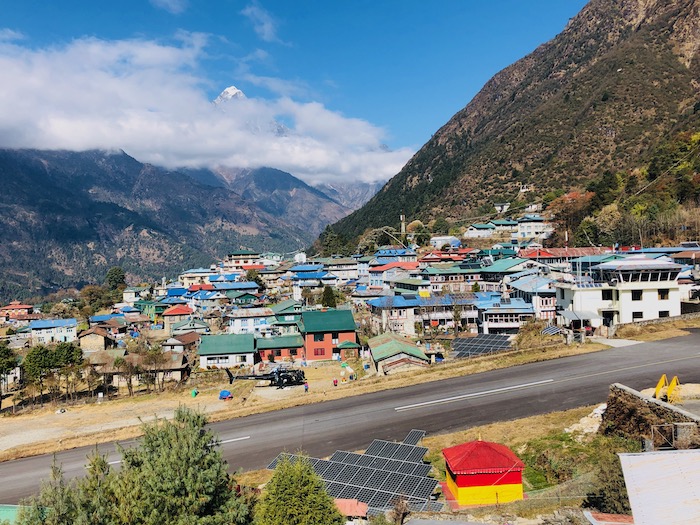 Province no - 1 includes 35 snow caped mountain (5000 - 8848 meter) Mt Everest (8848 m), Mt Kanchenjunga (8586 m), Lhotse (8516 m), Makalu (8463 m), Cho Oyu (8201 m) with other 30 peaks more them 5000 meter. Saptakoshi (Koshi) river flows through the region with its seven tributaries : Tamor River, Arun River, SunKoshi (River), Tama Koshi (River), Dudh Koshi (River), Indrawati River & Likhu Khola (River).
Tourism
East Nepal is Much more famous for its touristic diversity than other province. It have mountains, hills, river, valley & ancient historical pilgrim places (Temple, Cave), adventure tourism (Paragliding, mountaineering, rafting, bungee jumping). Trekking (Everest Base Camp - EBC), Kanchanjangha Base Camp - KBC, Makalu Base Camp - MBC) & short hiking, trekking trails etc.
Lusher and more tropical than the west, the Eastern Terai – Are also more populous, more industrial and more Indian. Although the foothills are usually within sight, the main east–west highway sticks to the plains, where the way of life is essentially identical to that of Bihar and West Bengal just across the border; in many parts of this region. Most travellers only flit through on their way to the border crossings of Biratnagar (for Patna) and Kakarbhitta (for Darjeeling); outside these places, there's little tourist hype. The cities are generally unappealing, with one outstanding exception: Birdwatchers, meanwhile, can check out Koshi Tappu Wildlife Reserve, straddling the alluvial plain of the mighty Sapta Koshi River.
While the few visitors that reach the eastern hills tend to be trekkers bound for the Everest or Kanchenjunga massifs, or rafters running the Arun & Tamor, the area also offers great day-hiking. It's served by just two all-weather roads: one climbs to the lovely Newari town of Dhankuta, Hile & Basantapur, the other crawls up to Ilam to Taplejung, Nepal's tea-growing capital (Illam) & Devi Pathivara Temple. Buses make good time through the Eastern Terai on the Mahendra Highway, and the Dhulikhel – Sindhuli B. P Highways will make getting to the east even easier. Airport and Private and Tourist Vehicle also helps tourist to enjoy or travel through this region.
Communication/Connectivity:
Airways : Nepal is 32 kilometers from Siliguri, its an hour drive. One can drive to Kakarbhitta (Nepal - India border). From kakarbhitta drive 35 minutes to Bhadrapur(BDP) airport. From Bhadrapur(BDP) airport one can fly Directly to Kathmandu/Pokhara/Lamidanda(Khotang, Halesi)/Suketar(Taplejung, Devi Pathibhara/Lukla(Solukhumbhu, Ggateway of Mount Everest).
Roadways - Nepal is 32 Kilometers Siliguri & 22 kilometers from Bagdogra(IXB) airport - One can drive to Kakarbhitta (Nepal - India border). Buses to Kathmandu/Pokhara/Chitwan/Lumbini & other destinations are available from Kakarvitta and all the towns of Nepal. Private vehicles and shared vehicles are also available.
Trekking & Tour Packages
Get In Touch
Contact Address
India:
Red Planet Tours & Travels
Elite Plaza (opp. Vishal Cinema)
2nd Mile, Sevoke Road
Siligur - 734001
Phone: +91 353 2540258(IND)

Nepal: Kathmandu
Red Planet Tours & Travels
Near Hotel Yak & Yeti Road,
Yak & Yeti Lane
Durbar Marg, Kathmandu, Nepal
Phone: +977 1 4230683

Nepal: Kakarbhitta/Kakarvitta
Red Planet Tours & Travels
Main Road, Mechinagar Nagarpalika - 06
Post: Kakarvitta, Jhapa, Nepal
Phone: +977 23 562216 / 563526